COZY Builders - Other Newsletters
---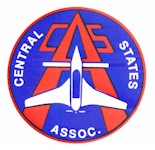 1) CENTRAL STATES NEWSLETTER
The Central States Newsletter is especially recommended for ALL Canard Composite Aircraft. Terry puts out a fine publication with a lot of interesting articles regarding composites, canard aircraft, modifications, fly-ins, testing, reader contributions, etc. If you have or are interested in Rutan derivative canard aircraft, you should get this newsletter. Contact:
         Terry Schubert
         9283 Lindbergh Blvd.
         Olmsted Falls, Ohio  44138-2407

             Cost: $30/yr. US
                   $33/yr. US via Paypal
                   $35/yr. International
                   $38/yr. International via Paypal
         # Issues:   4/yr.



Contact! is a glossy B/W magazine which comes out semi-monthly. The basic focus is on engine development for homebuilt aircraft, specifically auto engine conversions. However, there are many articles on general homebuilt aircraft issues, and Nat has published his "Deep Stall Testing" there as well.
---
[General Info.]
[Performance Graphs]
[Mailing List Info.]
[Newsletters]
[Reference Info.]
[Cozy Information]
Copyright © 1995 - 2011, All Rights Reserved, Marc J. Zeitlin
email: marc_zeitlin@alum.mit.edu
April 23, 2011 - (removed CSA Link)